shop consciously & with ease
Our marketplace is curated with goods by female small batch makers who we know & trust. Each product is, in some way, collaborative and speaks to the values of our brand: Joy, Ease, Fun, and Wealth. Here, you can skip the endless browsing and inadequate filtering and focus on what you love the most—the shopping, of course!
ART PRINTS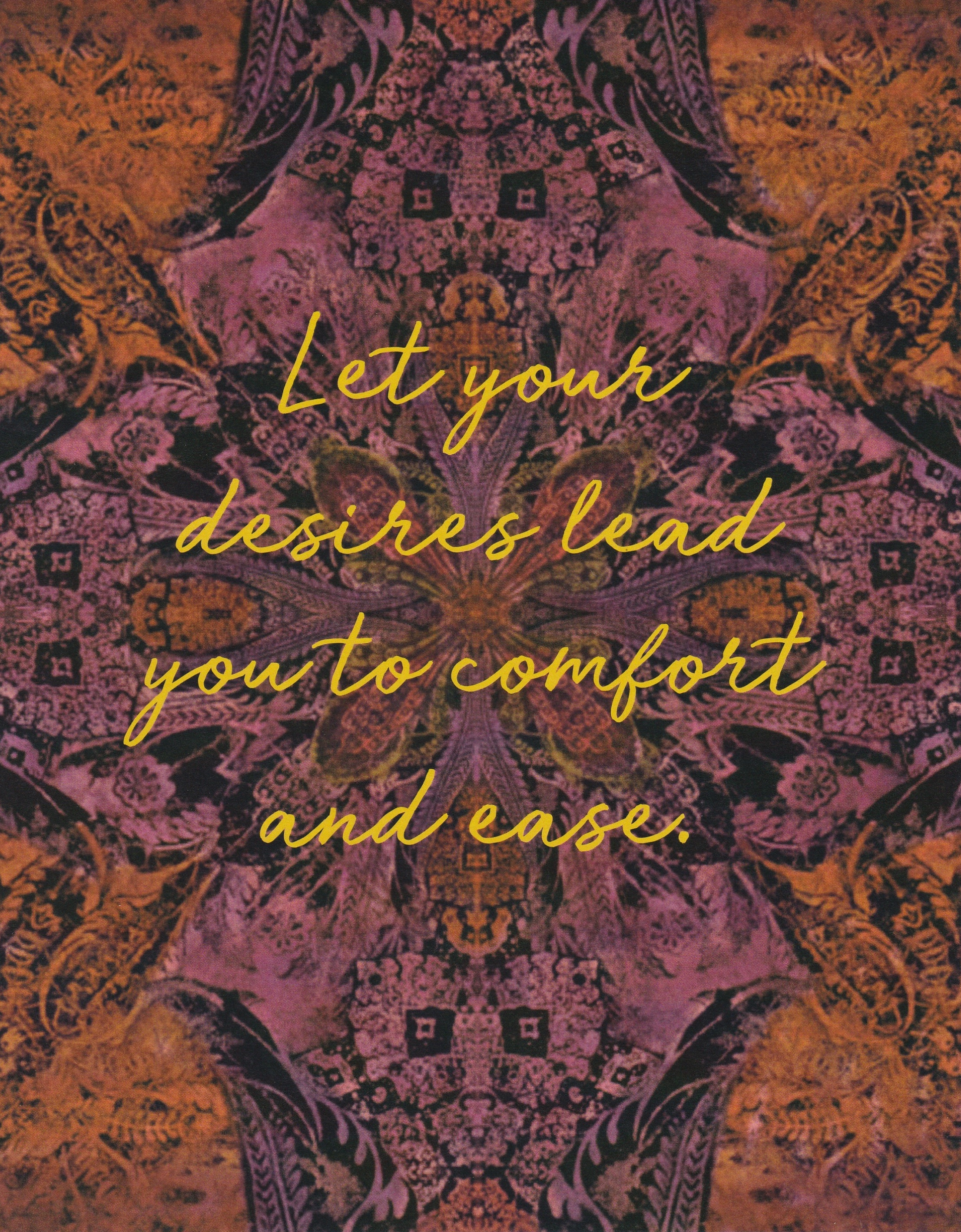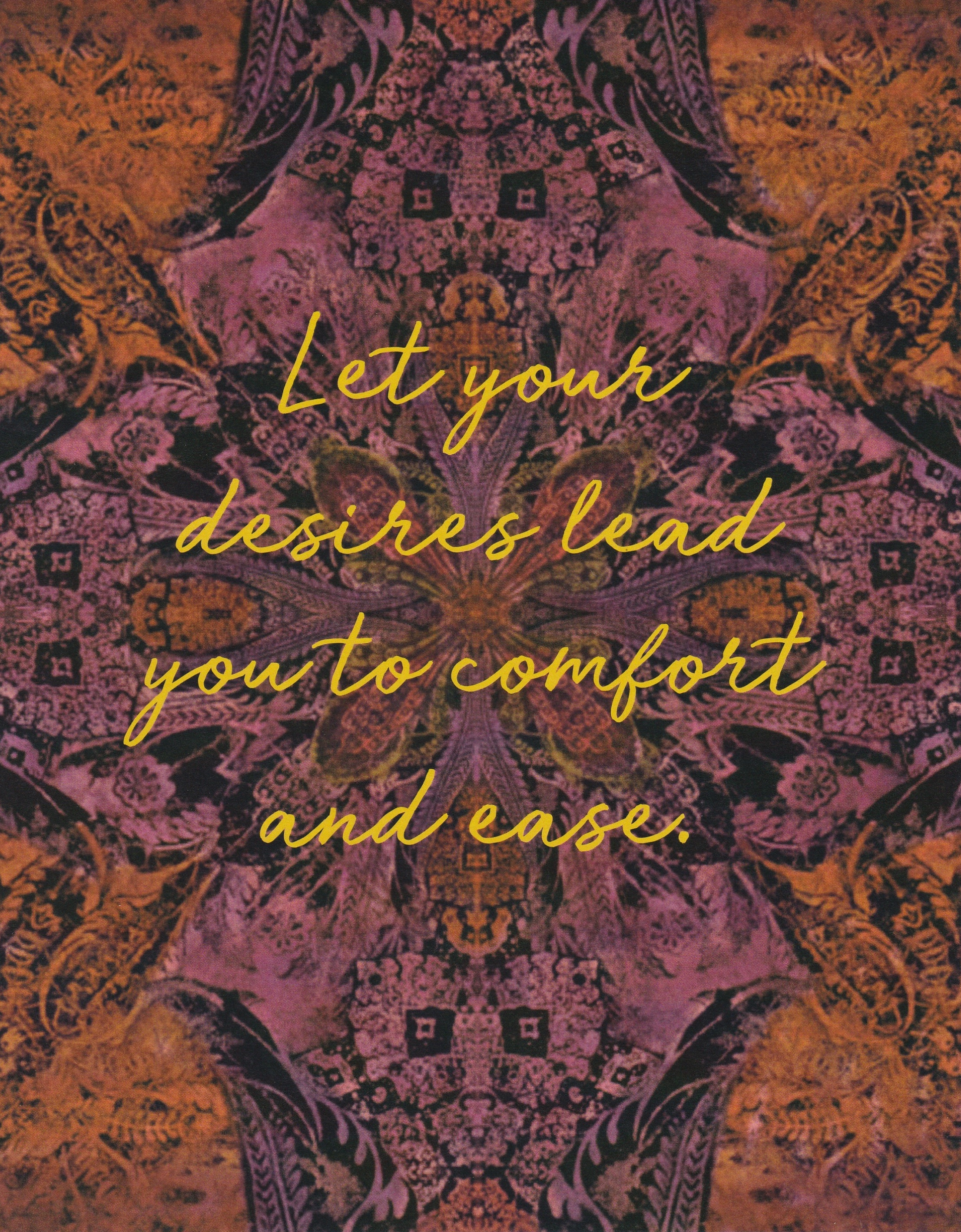 ART PRINTS
Intentional design is truly design within the reach of any woman. You start with a desired feeling and then curate a space full of items that make you feel that way.
Our art prints were custom designed with the feelings we believe every woman can create for herself, by being herself: Ease, Wealth, Fun, and Joy. Each print was collaborated on by a different artist whose aesthetic bolsters that specific feeling (see below for details).
An affirmative mantra written by our Managing Editor, Lee Lee Thompson, is overlaid tastefully on top of each print. The ending design, engineered by Jessie Leiber of Little Legends Design, is one that serves as reminder and proclamation to all who enter your home--yourself included!
For the woman who desires EASE, we recommend the print by artist Nancy Elena Karp: "Let your desires lead you to comfort and ease." Nancy's rich and resonant pattern underscores how critical our desires for comfort and ease really are. A life of ease is ripe and requires dedication and cultivation. The woman who seeks after this feeling will love having this print in her home.
For the woman who desires WEALTH, we recommend the print by artist Miriam Elizabeth: "Reflection Creates Possibility." The simple mantra on this print is, in reality, quite complex, and Miriam's chalk art--with its intentional gradations and saturated color story--lends just the right amount of grounding support for the woman who seeks abundance in her life and home.
For the woman who desires FUN, we recommend the print by artist Meghan Shah: "Be authentic. Stay connected. Unleash fun." Three simple sayings in quick succession remind us that fun is within our purview. The emotional vulnerability of Meghan's work, along with her sense of playfulness, make the perfect backdrop for these encouraging words.
For the woman who desires JOY, we recommend the print by artist Nadia Horn: "Be whimsical and daring, frivolous and intentional." Nadia's work is at once whimsical and meaningful; her joyful aesthetic and juxtaposed shapes coexist seamlessly with the enlivened colors and unassuming mantra on this playful print.
PRICING
1 Print - $20 *You will receive the print of your choice - choose your selection below
2 Prints - $35 *You will receive two prints of your choice - choose one of each of your selections below and use coupon code TWOARTPRINTS to receive your discount.
Set of 4 Prints - $60 *You will receive one of each print; choose "4 Print Selection" below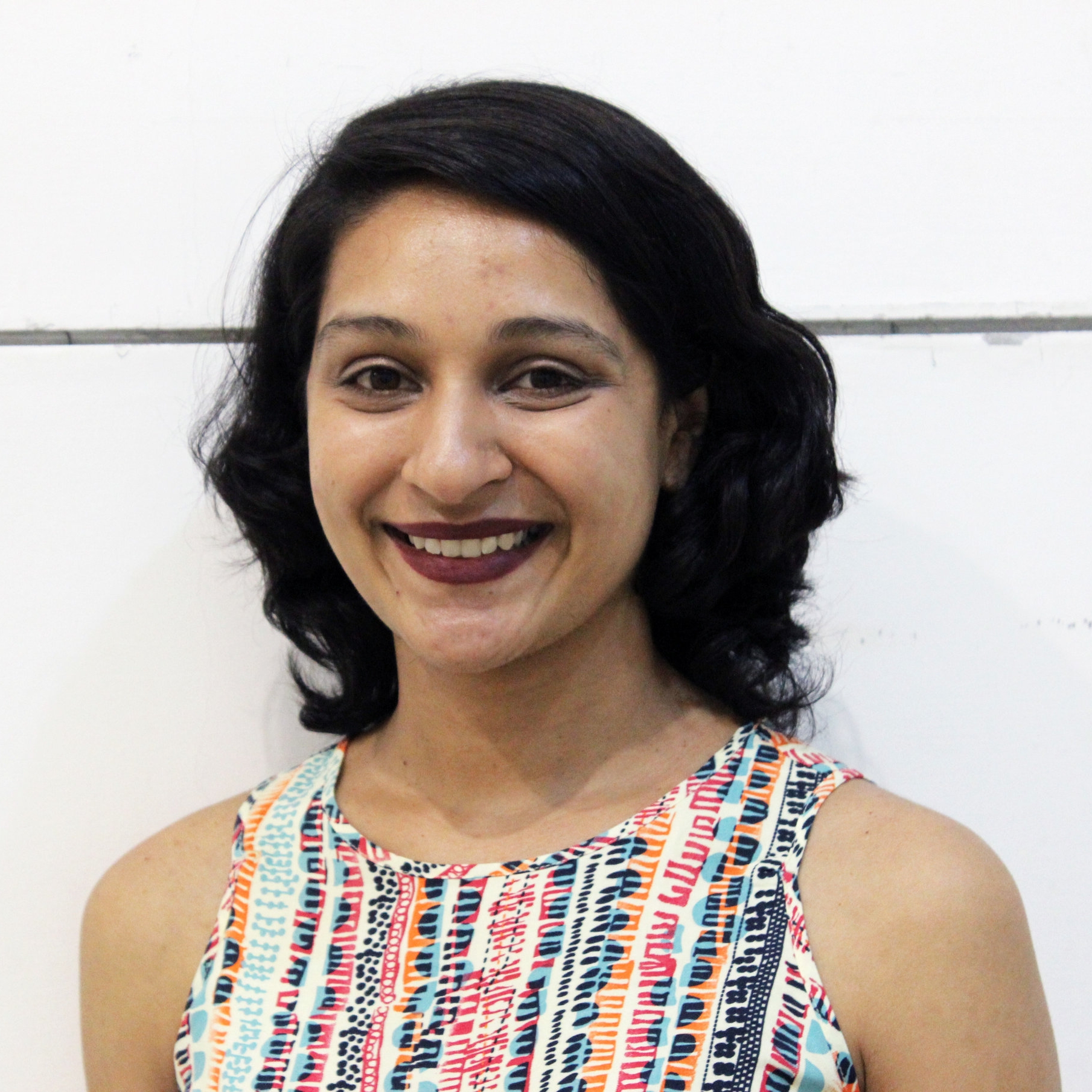 about the maker
Nancy Elena Karp is the owner of Arabesque Design. Her work illustrates her love of pattern, design, and color. With ornamentation as her muse, Nancy finds beauty throughout history and cultures, which she uses to create art. Visit her at ArabesqueArtDesign.com
Miriam Elizabeth is an intuitive Galactic artist, channeling any energy into physical form using pastels. You can use her pieces as anchors to remind you of your truth. Visit her website at BeingMiriam.com
Meghan Shah is the artist behind Studio Strata, where she creates intuitively and through inspiration, letting the medium lead her to the finished product. See more of her work at MeghanShah.com
Nadia Horn is multidisciplinary designer, illustrator and art enthusiast. Nadia's work is often influenced by nature and transcribed through various art techniques and mediums. Shop her work on Etsy.
Have a product you think we'll love? Fill out our product application to be featured in our magazine and/or to inquire about a marketplace collaboration.